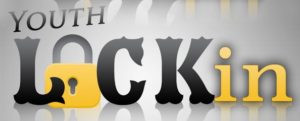 Lock-in: Saturday @ 4:30. Drop off: Formation Center Doors. Pick up: Sunday @ 8:45 from the dining hall.
Lock-in: sábado a las 4:30. Dejar: puertas de centro de formación. Recogida: domingo a las 8:45 a salon comedor.
Lock-in Respect/Respeto
1) Respect the Church & Property…it belongs to God
1) Respeta la Iglesia y la propiedad … pertenece a Dios 
2) Respect each other…you are God's creation
2) Respétense los unos a los otros … son la creación de Dios 
3) Respect your elders…they are given by God to guide you
3) Respeta a tus mayores … Dios les ha dado para guiarte 
4)Respect your Faith…and the Faith journey of others
4) Respete su fe … y el camino de la fe de los demás 
5) Respect your cell phone…tonight it is used for the Lock-in games and for emergencies only
5) Respete su teléfono celular … esta noche se usa para los juegos y solo para emergencias 
6) Respect your cell phone…by following the previous rule!
6) Respete su teléfono celular … ¡siguiendo la regla anterior! 
7) Respect the quiet…that will be part of the Lock-in experience
7) Respete el silencio … que será parte de la experiencia. 
8) Respect options/feelings of others…not judging/making fun
8) Respetar las opciones / sentimientos de los demás … no juzgar / burlarse 
9) Respect the time for sleeping…by going to sleep
9) Respetar el tiempo para dormir … al ir a dormir 
10) Respect…the reality that respect is one of the best traits 4 U
10) Respeto … la realidad de que el respeto es uno de los mejores rasgos para ti. 
Enjoy, Eat, Pray, Relax, Get to know God and one another!
AMEN
¡Disfruta, come, reza, relájate, conoce a Dios y el uno al otro!
AMÉN.