Our stations of the Cross was a success!  A big thank you to all of the youths in our parish that made this so great, and thank you to everyone who came out to see us!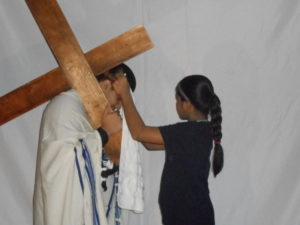 Francis, playing Jesus, and his sister Clara, playing Veronica, in the midst of one of the stations behind the silhouette.
Katie getting ready for her speaking part.
The first station.